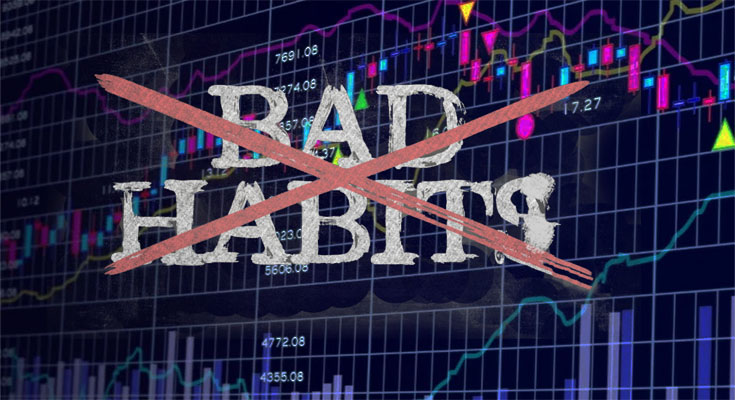 Are you constantly making the same trading mistakes but can't seem to break out of the cycle? Are your emotions getting the better of you and negatively impacting your trading decisions? If so, you're not alone. Trading is a process that comes with highs and lows—sometimes, it's easy to get carried away in the emotion of it all. But don't worry: some steps can be taken to recognise these bad habits and stop them once and for all.
This article will discuss how traders can identify problems in their trading plan and create strategies for successful long-term investing. So if you're ready to take control of your portfolio, read on.
Identify your bad trading habits
Achieving trading success starts with recognising which habits are hindering your overall performance. Many traders unknowingly develop bad habits that become ingrained and negatively impact their trades. The first step to eliminating these pitfalls is identifying what they are. Some examples of bad trading habits include jumping into trades without doing adequate research, relying on gut instinct instead of looking at data, or focusing too heavily on short-term results rather than setting long-term goals.
By self-evaluating your strategies, you can accurately assess which behaviours are causing you the most difficulty and craft a plan to address them. It may involve seeking help from other seasoned traders or taking a break from the market until you can reset your trading mentality.
Taking control over bad habits is essential for achieving successful trading outcomes – it's only when traders become aware of their pitfalls that they can genuinely work towards success in the market. Saxo has a range of resources to help traders assess their risk profile and identify lousy trading habits, including Saxo's Advanced Trade Report, which offers detailed insights into your trading activity.
Create actionable
…
How to Stop Practising Bad Trading Habits

Read More