INTRODUCTION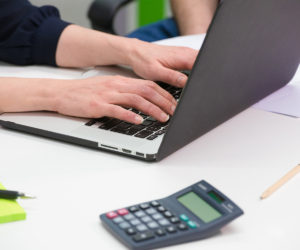 With the growth in commerce with international markets, the exchange of funds between countries has also seen a growth. These currencies need to be converted in real time by the companies that do business in international markets with current exchange rate calculations and with the trading or banking in international markets. This real time conversion has become a vital aspect in the global markets as when a purchase or a deal in some service takes place between the two parties or companies who are from different countries then one party purchases one service by paying the amount in another currency at the floating exchange rates prevailing in the markets.
Some of the ways which are widely adopted for the real time conversion of the money are:
Companies like INSTAREM: The real exchange rates are mid-market rates which are generally tweaked by the banked for achieving their purposes. Until this time the users were not able to speak up about this matter as the real exchange rates were not available to them. But with the emergence of companies like INSTAREM users too can get the real foreign exchange rates. These companies exchange money at mid-market rates with the processing of different fees such as transaction fee in a very fair and transparent method. However, we cannot deny that these companies do not charge any kind of fees but overall the benefits are more as users will get more in the exchange rates by paying less. So for instance if you want to send money to Philippines you would have a very fair idea of the charges with the transparent method.
API's: The different API's are available free of cost with the most accurate rates available for different financial purposes and for currency converters. Moreover, the free plans these API's offer can be availed as long as you want. They have different plans available which you can opt as per your needs. They even allow you to get the latest updates about the currency rates on the hourly basis. When we look at the accuracy and coverage of these API's they are really reliable. They make use of the Currency layer user interfaces which offer the extended functionality as the different payment methods such as PayPal, credit card change method of payment and much more can easily be extended to them for ease.
CONCLUSION
With these different methods, you can easily get the real time currency conversion rates which are prevailing at that current point of time. With some extended functionalities, you can get them linked to your own payment methods as well which is really helpful. So, if in the future days any service provider for exchanging the rates tells that he is providing the best rates with no extra fees levied just tell that you want the real fees and ask them if they are providing and you will really watch a squirm.