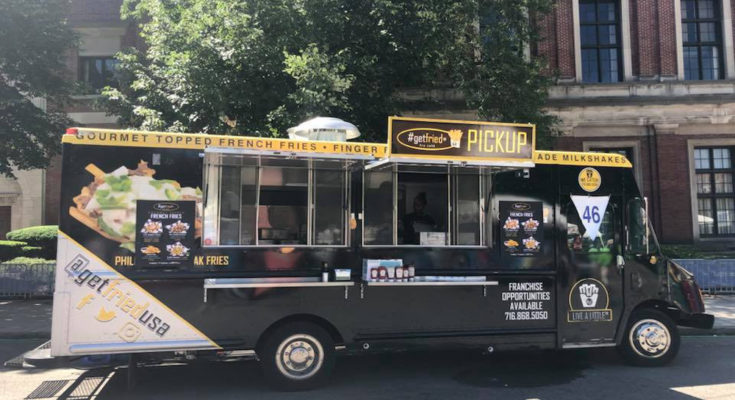 No doubt you've heard the buzz on the street. The mobile food industry has taken off and it isn't likely to slow down any time soon. But it's not your run-of-the-mill sandwich shop or greasy spoon that's garnering attention. (Their sales are actually dropping.) It's concepts that include innovative menus featuring fresh ingredients like hand-patted Vermont beef burgers and free-range Vermont organic chicken that are on the rise.
For your best bet, look for those that have established themselves as a proven leader in this fast-growing lunch truck business segment of the market, such as some of the top mobile food companies who continue to grow by at least 10 percent each year. Even in a faltering economy, the exciting fast casual dining concepts that these premier mobile food businesses have pioneered are thriving.
So, does the mobile food industry excite you? It's going to take some work on your part. Only the most determined and driven entrepreneurs will succeed. If a company is willing to hand you a cart or trailer without asking any questions, beware. Look for companies that are very selective about who they bring into their mobile food vendor family. They will want to know that you're serious about being part of this revolutionary food concept. And then they"ll stand beside you every step of the way.
The top mobile food companies will have done all the demographics and tested the market. To help you get a faster starter, they will also have researched numerous expansion models and have developed a proven system that allows their franchisees to succeed from day one. This will help you minimize your investment, risk and operational costs so you can achieve your dreams.
The best mobile food franchises will not offer a get rich quick scheme. What they do offer …
Getting Set Up in the Mobile Food Industry

Read More