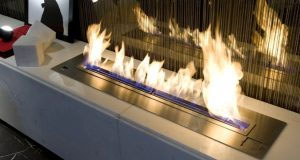 The New Year almost always leaves your wallet empty.
This makes January even harder with many people struggling to survive through the month. Much of your money goes into paying for your heating bills. The cost of keeping your home warm and comfortable during the festive seasons always leaves a dent on your bank statement. What if you could keep your home warm for less? Outlined below are a few tips and tricks on how to lower energy/heating bills this year.
1. Invest in a Warm Duvet
Investing in a warm duvet to use during the colder months can save you some money in the long run. Be sure to sample the duvet at the department store before making the purchase – some stores will allow you to test them, with most duvets having tog rating printed on them.
If you however have wooden flooring, you might then consider having a carpet by the bedside. This should help keep your feet warm when you get out of bed. Consider investing in cosy blankets to use with the regular ones as well. These blankets can be used while on the sofa to help keep you warm. Put those Christmas socks on for an extra layer of warmth on your feet.
2. Consider Electric Heaters
Electric heating can provide an efficient way to heat your home. This is because they are fully programmable, and use less energy. These heaters come in handy both at home and the office, and come with an extended warranty. Vantage radiators, for example, come with a standard 30-year warranty and cost only £300. Italian-built designs run silently and come with a 10-year warranty for £400.
3. Think Smart
Installing a smart meter in your home can also help lower your energy consumption. The smart meter monitors energy …
How to Keep Your Home Warm For Less in 2019

Read More