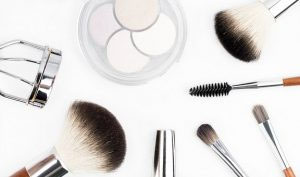 Have you ever been curious about how makeup is actually made? Cosmetics are a huge business. Just in North America, around $35 billion is spent every year on lipstick, foundation, mascara, and other makeup.
Obviously, the art of artifice is a big seller. However, the past popularity of mercury and lead used in makeup highlights why the U.S. FDA (Food and Drug Administration) plays some role at least in regulating the purity and safety of cosmetics. Today, ingredients are used by manufacturers that are judged safe for coming into contact with humans. However, what is considering to be "the right makeup?"
To begin with, consistency is something that consumers expect. For example, the last couple of swipes from a lipstick tube need to look as "Cinnamon Sugar" brown as those first couple did. Of course, consumers consider a number of different factors when they are choosing their makeup.
Does it wipe off everything or will it continue to look fresh? Does it run or is it resistant? How long does it last? In order to achieve these ambitious goals, cosmetic manufacturers developing closely guarded formulation have spent years. In addition, they have made major investments in cosmetic manufacturing equipment …
How Is Makeup Made?

Read More